17.03.2021
TASS announced the start of an international competition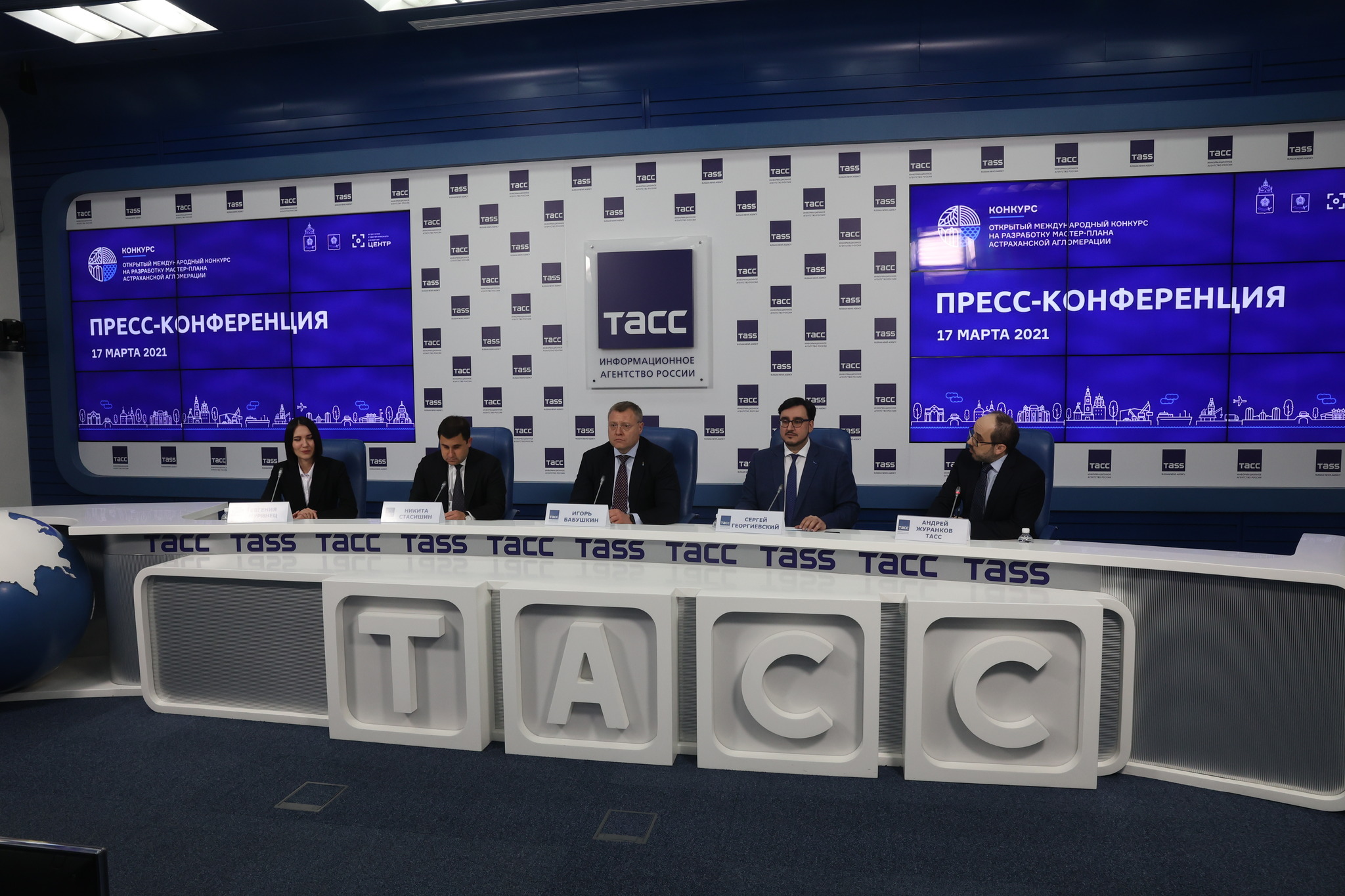 On March 17, the competition was launched at TASS leading information agency during a press conference.
The press conference was opened by Igor Babushkin, Governor of the Astrakhan region. He emphasized the importance of agglomeration development and the development of a master plan for the Astrakhan agglomeration.
Nikita Stasishin, Deputy Minister of Construction and Housing and Utilities of the Russian Federation, dwelled on the importance of the integrated development of the territory for the country as a whole, on master planning as an actual trend in urban development.
Evgenia Murinets, member of the Expert Council of the Ministry of Construction of Russia on the formation of a comfortable urban environment, director of the Urban Policy Institute, advisor to the governor of the Astrakhan region, expressed confidence that for the successful implementation of the project, interaction with the public and the involvement of local residents in accordance with the Standard of Citizens' Involvement in Solving Development Issues urban environment.
Sergei Georgievskii, General Director of the Agency for Strategic Development "CENTER", head of the Organizing Committee of the competition, spoke in detail about the purpose, format, timing, stages of the international competition, the procedure for submitting a competition application and requirements for its preparation.
The recording of the press conference can be viewed here.
You can apply for participation in the competition until April 7.